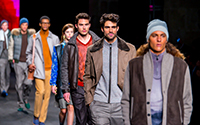 Fashion Merchandising & Design is a professional area of study which focuses on diverse aspects of the fashion industry.
---
Human Development and Family Science is a professional area of study that focuses on the family as a system of interacting persons. Prepares students to work with children and families in a variety of settings. The HDFS program at NMSU provides students a solid foundation for further entrance into a graduate counseling or therapy field.
---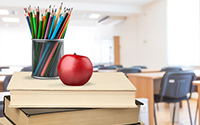 Family and Consumer Science Education graduates teach in junior and senior high schools, community colleges, community agencies, and the Extension Service, as well as promote and manage businesses.
---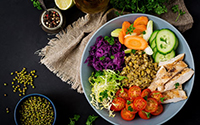 The Human Nutrition & Dietetic Science (HNDS) program at NMSU offers two options within the major:
1. Pre-Dietetics/Dietetics Option, or
2. Nutrition Education Option
---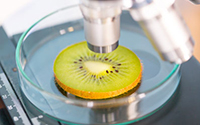 Food Science is the use of engineering, biological and physical sciences to study the nature, deterioration, processing and improvement of foods for consumers. Food Technology is the application of food science to the selection, preservation, packaging, processing, distribution and use of safe, nutritious, wholesome foods.